Smart Lock System for colivings
Digital keys are safer and smarter
Las llaves y las tarjetas físicas no son cómodas para las nuevas generaciones de nómadas digitales. Con Akiles en tus colivings tus usuarios podrán abrir con el móvil o con códigos código pin unipersonales, compartir llaves por whatsapp, abrir a distancia en entregas de paquetería y mucho más.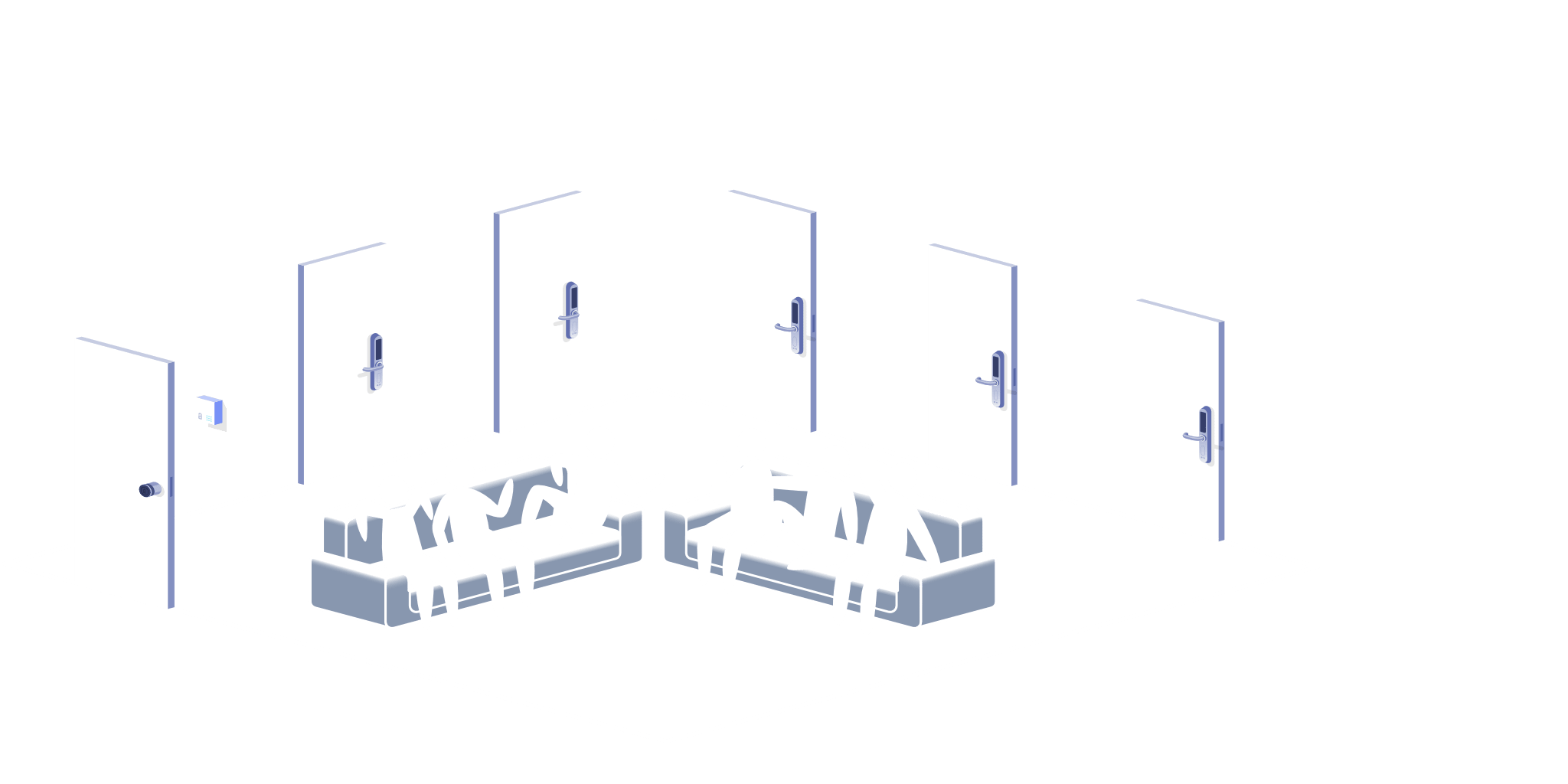 Technology, comfort and excellence for your colivers
Manage all of your colivings access whether are rooms, common areas, community doors, garage doors, elevators, swimming pools, entrance turnstiles and sliding doors using Akiles Cloud, wherever you are.
Integrate your management system with Akiles
Automate the access management permissions of rooms and common areas such as meeting rooms, swimming pools and gyms.
Check our integration marketplace or contact your management software for more information!

Slack
Integrated by Akiles
Receive instant notifications on your Slack channel when someone uses Akiles to access one of your doors. You can configure multiple channels if you want.

Chekin
Integrated by Chekin
Automate the check-in process and provide the best experience. After your clients validate their identity through Chekin, they will receive a link to access the property. Simpler, safer and faster.

Bookipro
Integrated by Bookipro
Bookipro allows you to efficiently manage your vacation properties or those of third parties, whether they are tourist apartments, rural houses, resorts or villas.
Remote opening for deliveries
Akiles will always allow you and the people on your team and users you decide to remotely open any access that has our system installed.
Akiles also allows offline openings
If your users do not have Internet, they have lost their phone or your colivings has lost connection, our devices allow access with a one-person pin code that your users can use at any time.
| User | Location | Device | Where |
| --- | --- | --- | --- |
| John Doe | Akiles Office | | 1 minute ago |
| John Doe | Akiles Office | | 1 hour ago |
| John Doe | Akiles Office | | yesterday 10:09 |
Data-driven decisions
With the access log, you'll decrease uncertainty and increase visibility. You will be able to make strategic decisions adapted to your users behavior.