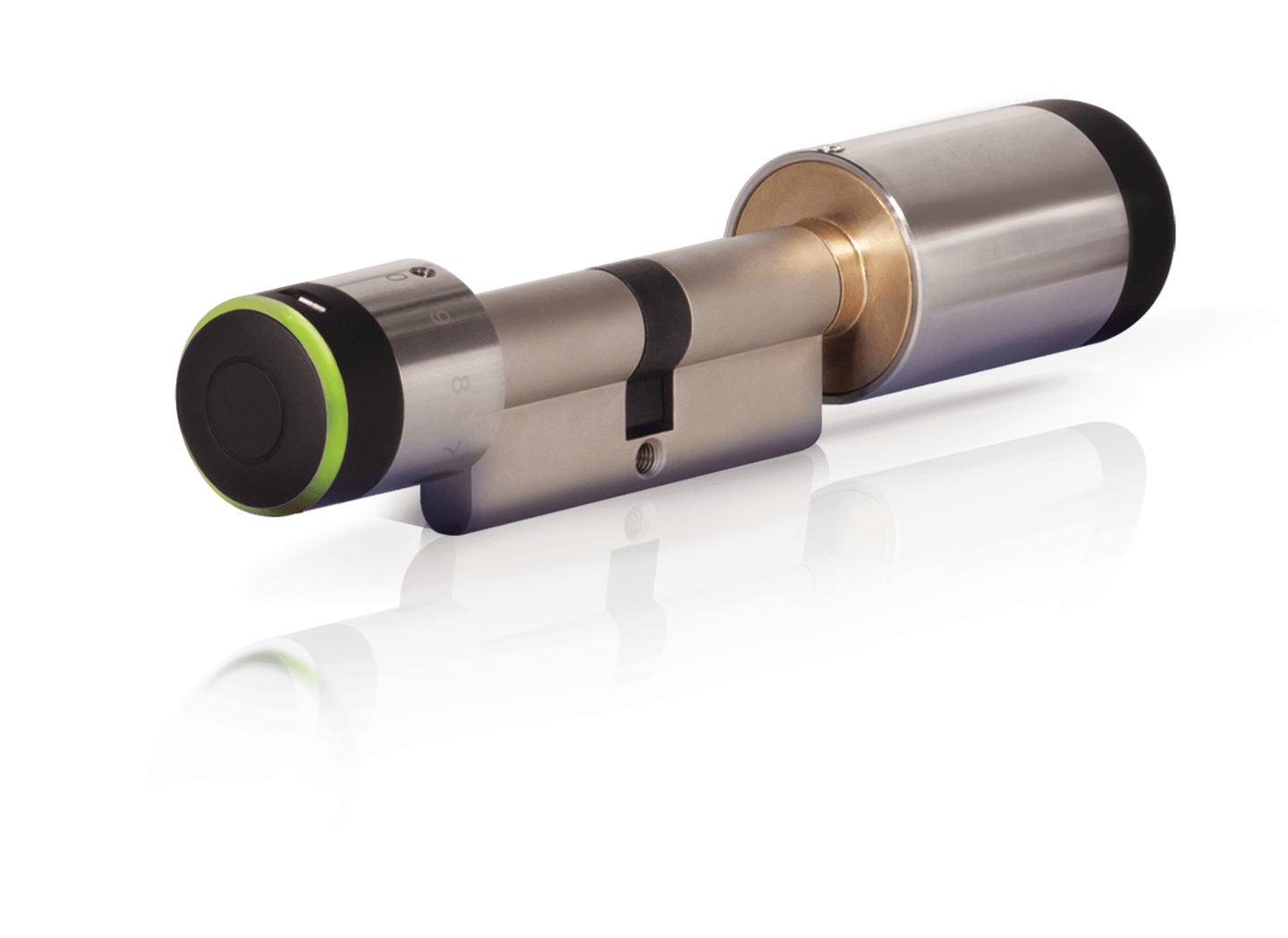 Connect your doors to the Internet
Stay up to date with our newsletter
they trust us Your lock,
smart.
We offer you an elegant Smart Lock,
compatible with any type of door and access.

How does it work


For those already electrified accesses such as parking lots, elevators, main entrances, swimming pools or gyms.

Wireless. We create a long distance BT5 wireless network between our devices to offer an excellent connectivity. You will not rely on your WIFI network for its operation. The permanent internet connectivity of our devices allows a full, remote and scalable management of your spaces.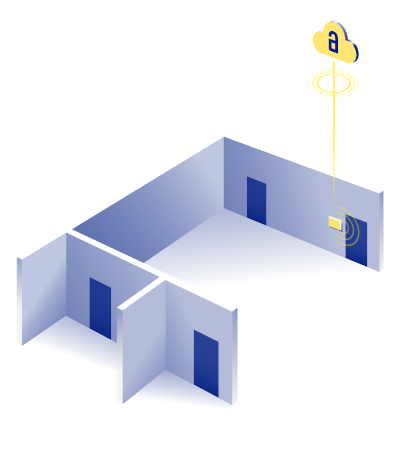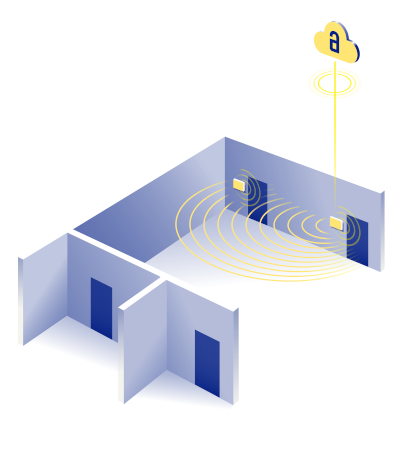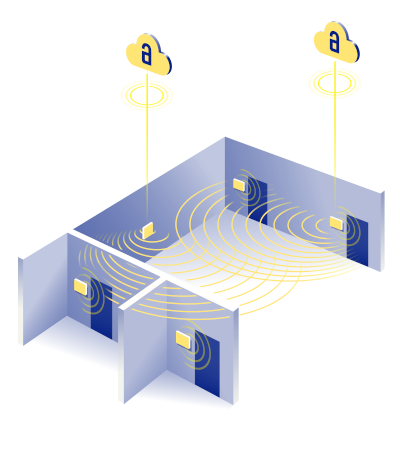 Connectivity



5
Between Akiles devices:

4
With your smartphone:
Your security,
above the standards
We update the devices automatically and periodically to prevent, improve and evolve
your security.
x2
Double-encrypted end-to-end connection
256 bits
Encryption with 256-bit keys
Curve 25519
Cryptographic Encryption Curve 25519
Access management,
easier than ever.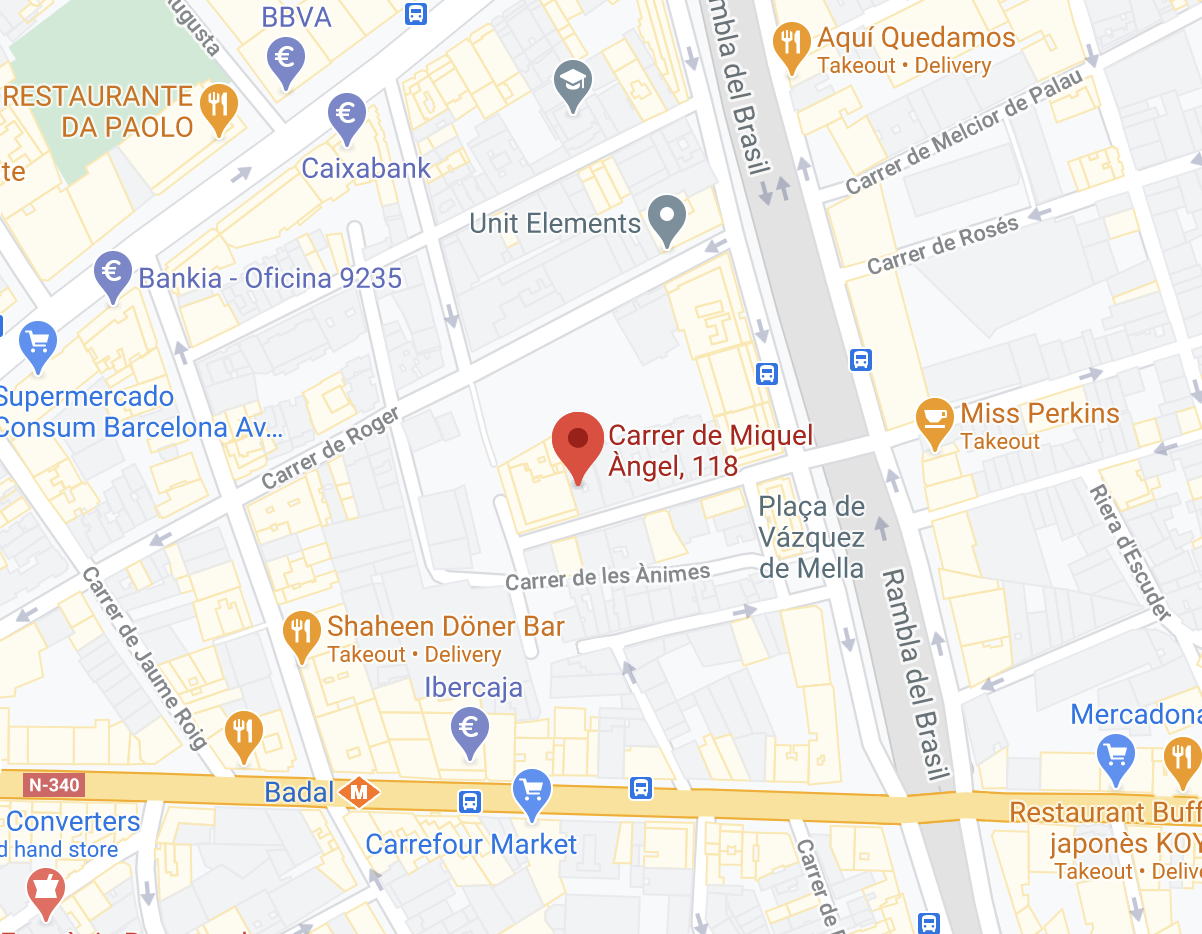 Permissions and restrictions
Limit the access and validity of the virtual keys that you share with your users by creating restrictions based on time and location.

You have been invited to Akiles
now

Hi guys, here the keys!
https://...
now
Create and share virtual keys
Create unlimited virtual keys and share them with whoever you want via email or link.
| User | Location | Device | Where |
| --- | --- | --- | --- |
| John Doe | Akiles Office | | 1 minute ago |
| John Doe | Akiles Office | | 1 hour ago |
| John Doe | Akiles Office | | yesterday 10:09 |
Control who when and from where
Receive notifications of openings on your mobile or analyze access logs in the administration panel.
Open
from wherever you are
As an administrator you can always open from anywhere in the world, without any type of restriction.

Slack
Integrated by Akiles
Receive instant notifications on your Slack channel when someone uses Akiles to access one of your doors. You can configure multiple channels if you want.

Chekin
Integrated by Chekin
Automate the whole check-in process and give the best experience to your guests. After your guests validate their identity through Chekin, they'll receive the link or code to access the property. Simpler, safer, faster.

Bookipro
Integrated by Bookipro
Bookipro allows you to efficiently manage your vacation properties or those of third parties, whether they are tourist apartments, rural houses, resorts or villas.
Akiles Marketplace
Use any of the applications integrated in our marketplace to automate processes and scale your operations.
Automate your accesses, make your spaces more profitable
Increase management efficiency and reduce operating costs.

Prevent unauthorized key copies

Avoid unnecessary contacts,
covid-free accesses .

Coordinate accesses for common services.

Offer non-face deliveries.

Automate operations; check-in / check-out, onboardings ...

Keep every access logged.

Eliminate key handing costs.

Increase security, increase satisfaction.
"I can't stop recommending it."
"Even though it is against my own company, I cannot stop recommending Akiles to other colleagues in the industry. When you find a system that brings you such great happiness, it is inevitable to discuss it with other people."
Enrique Alcántara
CEO de Stay U-Nique
View video
"Their software is awesome."
"I recommend Akiles to anyone who wants to eliminate bureaucracy or inefficient physical elements. There is no better solution than an app and a cloud-based system that manages everything. Every time they do an update or add some feature to the software it is simply amazing."
Bernat Farrero
CEO de Itnig
View video

"Big savings in our operating costs."
"Akiles allows us to be in all the places at the same time when handing keys to clients. They receive, a virtual key in a second that allows them to access the accommodation throughout their stay. Our guests are delighted, Thanks Akiles!"
Angela Watson
COO at Friendly Rentals

"Akiles adds value to our service"
"When a client asks us to furnish and equip their business, being able to offer Akiles is a great competitive advantage for us. We know that you will be in good hands and that the automation of all your company's access management will be one more reason for you to be totally satisfied with our service."
Patricia Pallarès
Head of New Business at Contel

"Incredible improvement in access management efficiency."
"Contar con Akiles como sistema de gestión de accesos nos ha permitido eliminar procesos que no aportan valor, incrementar la eficiencia a la hora de gestionar las entradas y salidas de nuestros inquilinos y brindar una experiencia de usuario acorde a nuestra empresa."
Jaime de la Torre
VP de Badi Homes

"With its API, the integration was in just 5 minutes."
"My team was able to integrate the Akiles API in minutes. We added Akiles access control to our hotel reservation management software.<br /> All the intelligence of Akiles, integrated with our system in a moment. Just great .."
Irene Marín Amat
CTO at Icnea
Ready to get started?
Remember, Akiles is compatible with any type of door and access.
We electrify your locks and take care of everything, if you want. Contact us, you will see how easy it is to digitalize your accesses with Akiles!