Cylinder
Akiles Smart Cylinder is a smart lock that easily adapts to existing buildings or new projects, increasing security, comfort and user experience in the management and use of digital keys.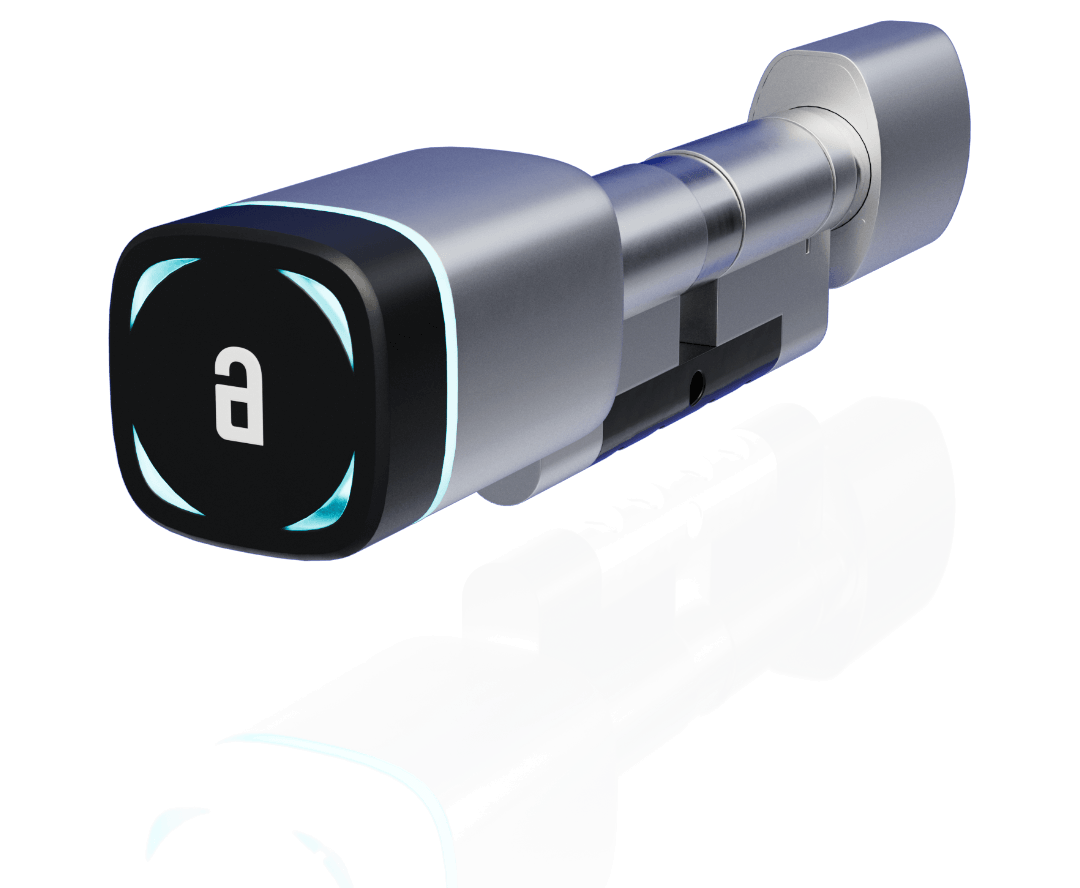 Access methods
App/Web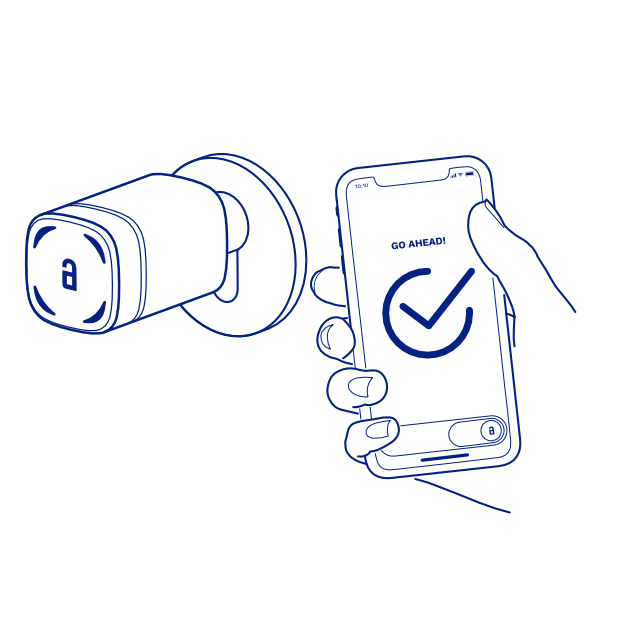 The app allows remote access via a smartphone with an internet connection, or locally via BT5 without an internet connection.
NFC card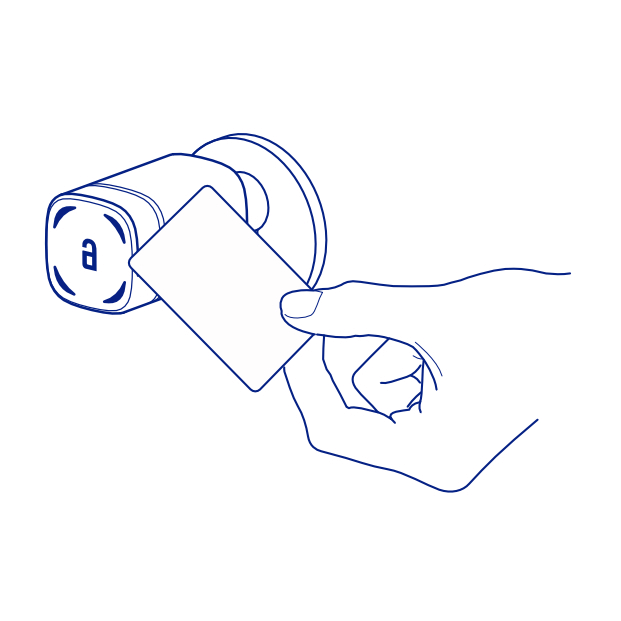 Akiles customizable cards only contain the identification of the user, never any related information about the access, guaranteeing full traceability against copies.
Pin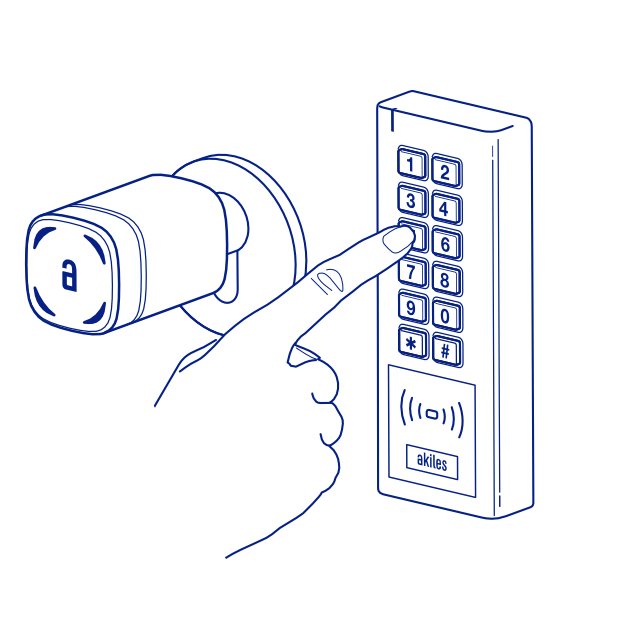 Configure as many pins per user as you want, remotely. They will serve in case of not having access to any mobile phone or card.
Batteries
Battery status
We let you know when the batteries start to get low. You can also check the battery status from Akiles Cloud.
Low power
Up to 2 years of life making 10 daily openings.
In case of emergency
The device can be powered from outside the door with a microUSB cable.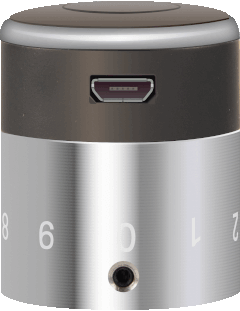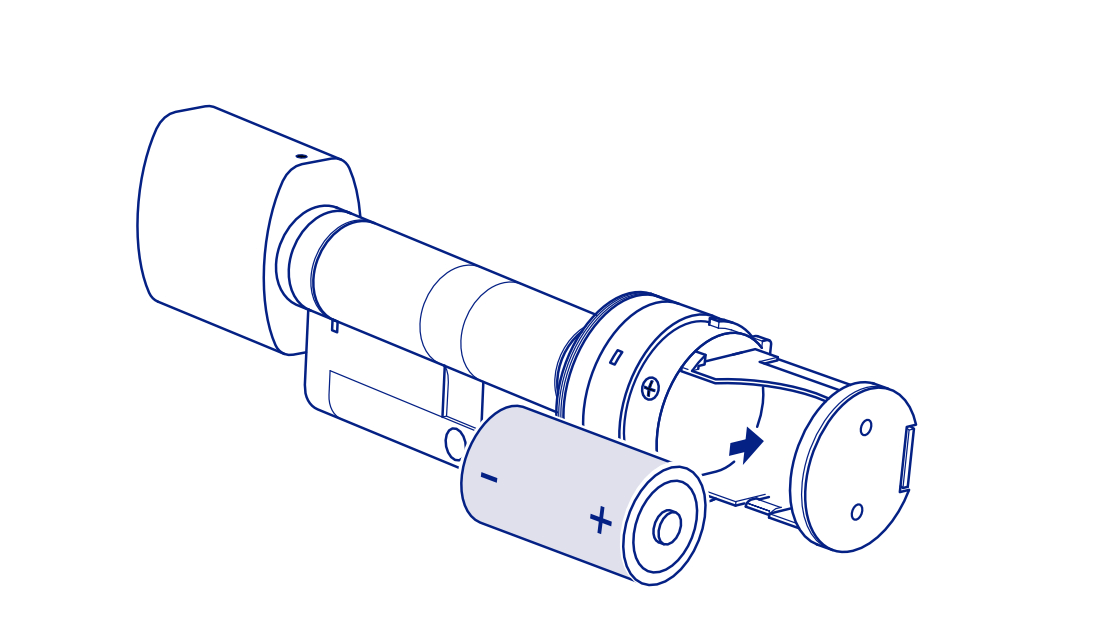 Connectivity
Online
Akiles Cylinder communicates to the Akiles Cloud through an Akiles Gateway, keeping access permissions synchronized whenever it is online.
Offline
In case of eventual loss of connection, Akiles Cylinder allows offline openings through the App / BT5, NFC cards or through a pin code.
Security
Real time alerts
John Doe has opened Street Door
Wherever you are, you will receive real-time notifications when someone opens your door or gives permission to a third party to open it.
Access logs
| User | Location | Device | Where |
| --- | --- | --- | --- |
| John Doe | Akiles Office | | 1 minute ago |
| John Doe | Akiles Office | | 1 hour ago |
| John Doe | Akiles Office | | yesterday 10:09 |
You can check it on Akiles Cloud, always, without restrictions.
Tampering alerts
WARNING! Main door is being tampered
You will receive alerts when someone tries to force your door or the batteries are stolen from the Akiles Smart Cylinder.
Automatic updates (OTAs)
The firmware of the devices is periodically updated with the latest functionalities and security improvements, without any type of impact on the service. Your access will be kept safe and updated.
Encrypted communications x2
End-to-end security in all openings, with transport layer, installation type and access method agnostic encryption.
Technical spec
Access

via App (smartphone), NFC card or rotating security code.

Modes

online (with an Internet connection) and offline (without an Internet connection).

High security NFC

MIFARE® DESFire® EV2.

Signaling

360º visible ring with 4 bicolor LEDs (green / red) and buzzer.

Sensors

3-axis accelerometer, capacitive touch sensor and anti-tamper.

Power Supply

4 x 1.5V LR03 AAA alkaline batteries (4 V < Vbat < 6.5 V).

Emergency power backup (micro USB)

5V ± 10%.
Connectivity

BT (5.0, 4.x). Internet through GWE / CE / CM Akiles.

Battery life

≥ 2 years (10 operations / day. 4 x AAA alkaline 1200 mAh).

Firmware updates

Over-the-Air (OTA).

Materials

304 stainless steel / Polished brass / ABS. Electromechanical clutch.

Dimensions

170/185/205/215 x 37 mm (cylinder 60/75/95/105 mm).

Temperature range

0..+45ºC.

Relative humidity range

10..90% (non-condensing).